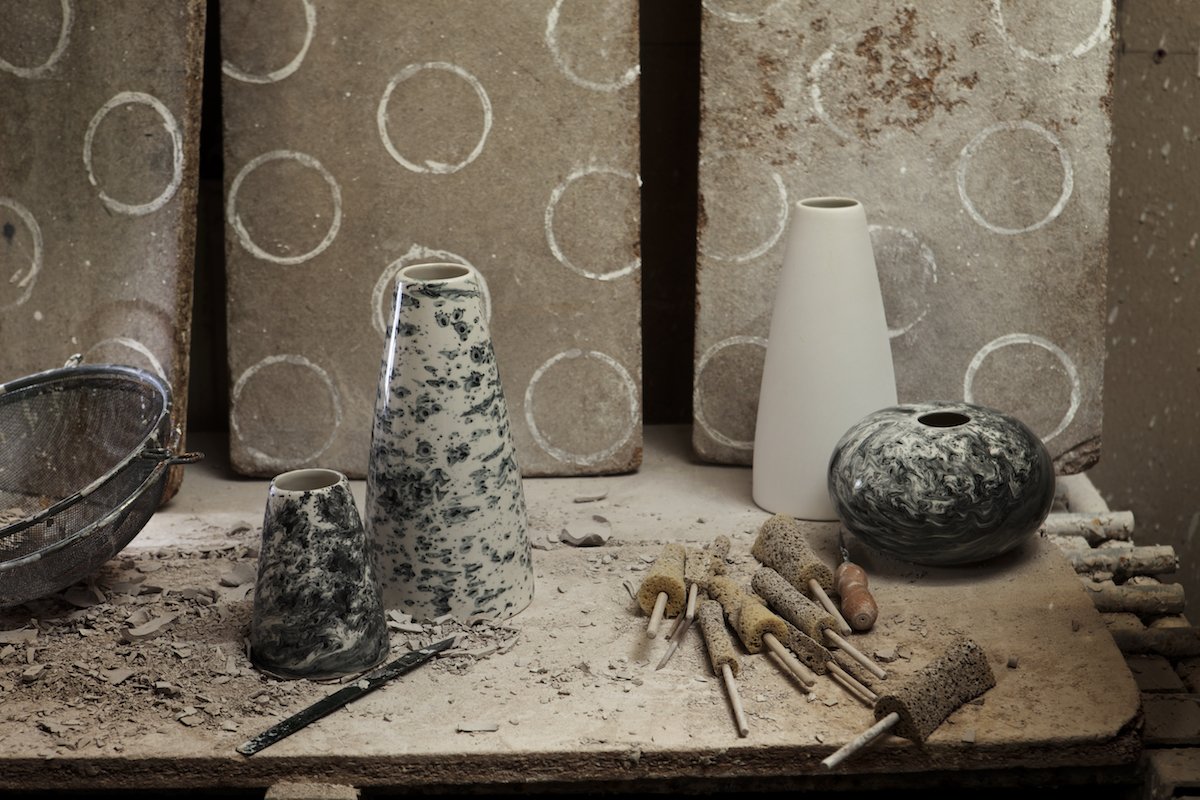 Slick Additions by 1882 Ltd. with Queensberry Hunt is a collection of uniquely hand glazed items – a true testament to the skill of the Potter. So many factors make up the pattern of the glaze; from the heat of the piece to the weight of the glaze. The Potter works each piece individually making each item unique. Glaze, like...
View Collection
Queensberry Hunt
Martin Hunt and David Queensberry are specialists in the design of ceramics, tableware and household products; and are amongst the most experienced designers in Europe in this field. They have a thorough understanding of modern methods of production and ceramic technology.
Queensberry Hunt have won a number of design awards including the prestigious 50th Premio, from the Ceramic Museum in Faenza. Their work is in the collections of many museums, including the Victoria and Albert Museum in London, home to the world's greatest collection of decorative art.
Martin Hunt is a Royal Designer for Industry. He has been a visiting Professor at the Royal College of Art, London, and DeMontfort University, Leicester. Past Master of the Royal Designers Faculty and Senior Fellow of the RCA.
David Queensberry was Professor of Ceramics at the Royal College of Art, London. He is a Senior Fellow of the Royal College of Art and a Doctor of the University of Staffordshire.