The concept for this collaboration with Snarkitecture was to reveal aspects of the technical process used to create fine bone china. While Positive reflects the simple geometry of a cylindrical vase, Negative brings to life the mould that is used in the creation of the first piece. Normally unseen, the box-like volume is impressed with exactly one half of its...
View Collection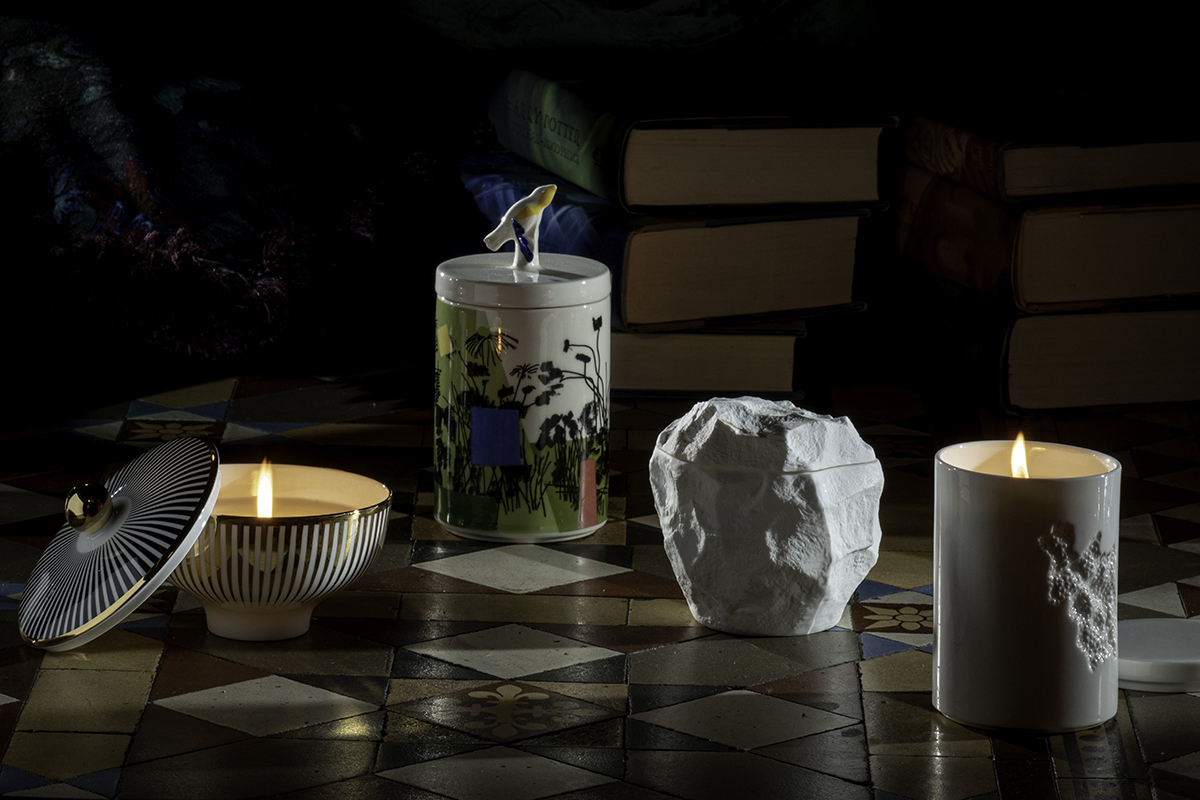 Celebrating our differences 1882 Ltd. launches it's first collection of candles with Max Lamb, Bethan Gray, Snarkitecture and Bruce McLean. The vessels are all so very different highlighting the brilliance of design and making synonymous with 1882 Ltd.. 1882 Ltd. also launches it's first diffuser with Max Lamb as part of the Crockery collection. The vessel uses reeds to release...
View Collection
Snarkitecture
Snarkitecture is a New York-based collaborative practice established to investigate the boundaries between art and architecture. The name is drawn from Lewis Carroll's The Hunting of The Snark, a poem describing the "impossible voyage of an improbable crew to find an inconceivable creature." In its search for the unknown, Snarkitecture creates architectural-scale projects, installations, and objects.
Snarkitecture's work focuses on the reinterpretation of everyday materials, structures and programs to new and imaginative effect. With a conceptual approach centered on the importance of experience, the studio creates unexpected and memorable moments that invite people to explore and engage with their surroundings. By transforming the familiar into the extraordinary, Snarkitecture makes architecture perform the unexpected.